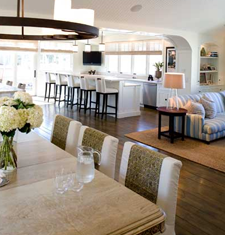 Our Story
Waxman was a leader in the design, development, and distribution of innovative home organization and storage solutions; surface protection and floor care products; and, other home improvement and hardware products, including faucets and showers; and plumbing products and accessories. Waxman was one of the world's most trusted providers of bathroom and kitchen home hardware and accessories, serving many of the largest retailers in the US.
After nearly 88 years in business, Waxman sold its plumbing and shower product lines to Homewerks Worldwide in Lake Bluff, Illinois, and its floorcare and surface protection product line to Shepherd Hardware in 3 Oaks, Michigan. The remaining operations for Waxman includes Leaksmart ®, a small smart home solutions company providing complete home water protection systems and a small industrial sales operations that sells products in the US and in abroad.
Those interested in reaching Homewerks can call 877/319-3757 and those interested in reaching Shepherd Hardware can call 269/756-3830.
Waxman ©. All rights reserved.